Bobbie Fultz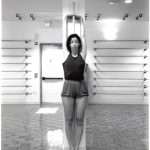 Bobbie Fultz is a certified Junior Intermediate II Iyengar Yoga Teacher (CIYT). She had direct teaching from B.K.S. Iyengar during 7 trips to Pune, India as well as from his daughter Geeta and son Prashant. Bobbie apprenticed with Mary Dunn in NYC for ten years, was one of the founding teachers and the first administrator of the Iyengar Yoga Institute of NY. She has been teaching classes and workshops since 1991. Bobbie pursues continuous training at conventions, teachers' conferences, and workshops with senior teachers.  Her primary teachers have been Mary Dunn, Ramanand Patel, Gabriella Giubilaro, John Schumacher and Patricia Walden. Most recently she has been training with Lois Steinberg in Urbana, MI on therapeutic adaptations of yoga.
Bobbie served 7 years on the board of directors of the IYAGNY (Iyengar Yoga Association of Greater New York), 3 years as treasurer and 2 years as president. Bobbie also served as treasurer for 4 years on the board of directors for IYNAUS (Iyengar Yoga National Association of the United States.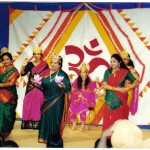 For 8 years Bobbie was the resident yoga teacher at Arsha Vidya Gurukulam, a traditional Vedanta ashram, in Saylorsburg, PA where she taught adults and children. She continues to teach workshops there 2-3 times annually.
Th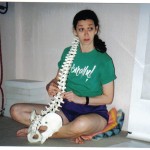 ere is also a chance you may have taken classes from Bobbie in San Francisco, New Jersey, or Denver, CO. She leads workshops on Yoga and Scoliosis nationally and internationally and has enjoyed meeting students in U.K., France, Italy, Czech Republic,  Russia, and Argentina. She is an inspiration for students with spinal issues and information resource for teachers and body workers.
Contact Bobbie directly at (505) 629-6805 or bobbie.fultz@gmail.com
Josephine Lazarus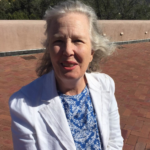 Josephine Lazarus CIYT since 1991 Josie is a Certified Iyengar Yoga Teacher (CIYT). Before moving to Santa Fe Josie had her own yoga studio in Gilbert, AZ, 2002-2015, Archana Yoga, teaching 4-5 group classes per week, beginning to intermediate levels, with monthly intensive classes, and private sessions.
Josie has been a student of yoga, particularly Iyengar yoga, for over 40 years. She has made six trips to Pune, India to study with the Iyengar family at RMIYA. The months spent in Pune have given her was a lesson in transformation, courage and acceptance. She continues to study under Senior teachers in the USA regularly to renew and energize her practice. Having had her share of ailments and surgery she practices with care and discrimination.
In addition to a life devoted to the teaching and practice of hatha yoga, Josie has studied the philosophy of yoga and Vedanta, particularly under Swami Nishreyasananda. She is a visual artist in fused glass and watercolor. A background as a librarian has facilitated her being an information junkie.
Contact Josie directly at (480) 899-8878 or archanayoga@earthlink.net