Bobbie Fultz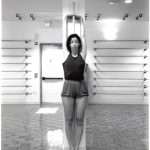 Bobbie Fultz is a certified Junior Intermediate II Iyengar Yoga Teacher (CIYT) and certified yoga therapist with the International Association of Yoga Therapists (C-IAYT). She had direct teaching from B.K.S. Iyengar during 7 trips to Pune, India as well as from his daughter Geeta and son Prashant. Bobbie apprenticed with Mary Dunn in NYC for ten years, was one of the founding teachers and the first administrator of the Iyengar Yoga Institute of NY. She has been teaching classes and workshops since 1991. Bobbie pursues continuous training at conventions, teachers' conferences, and workshops with senior teachers.  Her primary teachers have been Mary Dunn, Ramanand Patel, Gabriella Giubilaro, John Schumacher and Patricia Walden. Most recently she has been training with Lois Steinberg in Urbana, IL on therapeutic adaptations of yoga.
Bobbie served 7 years on the board of directors of the IYAGNY (Iyengar Yoga Association of Greater New York), 3 years as treasurer and 2 years as president. Bobbie also served as treasurer for 4 years on the board of directors for IYNAUS (Iyengar Yoga National Association of the United States.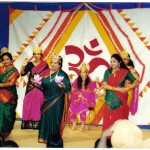 For 8 years Bobbie was the resident yoga teacher at Arsha Vidya Gurukulam, a traditional Vedanta ashram, in Saylorsburg, PA where she taught adults and children. She continues to teach workshops there 2-3 times annually.
Th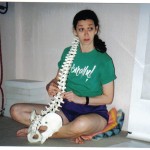 ere is also a chance you may have taken classes from Bobbie in San Francisco, New Jersey, or Denver, CO. She leads workshops on Yoga and Scoliosis nationally and internationally and has enjoyed meeting students in U.K., France, Italy, Czech Republic,  Russia, and Argentina. She is an inspiration for students with spinal issues and information resource for teachers and body workers.
Contact Bobbie directly at (505) 629-6805 or bobbie.fultz@gmail.com
Josephine Lazarus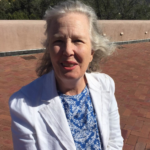 Josephine Lazarus has been a CIYT (Certified Iyengar Yoga Teacher) since 1991. Before moving to Santa Fe Josie had her own yoga studio in Gilbert, AZ, 2002-2015, Archana Yoga, teaching 4-5 group classes per week, beginning to intermediate levels, with monthly intensive classes, and private sessions.
Josie has been a student of yoga, particularly Iyengar yoga, for over 40 years. She has made six trips to Pune, India to study with the Iyengar family at RMIYA. The months spent in Pune have given her was a lesson in transformation, courage and acceptance. She continues to study under Senior teachers in the USA regularly to renew and energize her practice. Having had her share of ailments and surgery she practices with care and discrimination.
In addition to a life devoted to the teaching and practice of hatha yoga, Josie has studied the philosophy of yoga and Vedanta, particularly under Swami Nishreyasananda. She is a visual artist in fused glass and watercolor. A background as a librarian has facilitated her being an information junkie.
Contact Josie directly at (480) 899-8878 or archanayoga@earthlink.net
Willamarie Moore

Willamarie Moore is a Certified Iyengar Yoga Teacher (CIYT), health coach, writer, art educator, and nature lover. She brings decades of teaching and coaching experience to the yoga studio.
Her yoga training and ongoing professional development includes: Iyengar Yoga Teacher Training with Patricia Walden and Peentz Dubble in Cambridge, MA; periodic trips to Pune, India to study with the Iyengars; and continuing education with senior Iyengar Yoga teachers across the U.S. on a regular basis. She is also a dedicated student of yoga philosophy, Sanskrit, and Vedic chanting.
Willamarie's involvement with the wider Iyengar Yoga community includes: serving on the the Scholarship Committee of IYANE (Iyengar Association of New England); assisting Patricia Walden's weekly Level 2/3 class (2013 – 2015); assisting Peentz Dubble's Teacher Training Program (2013-15); and writing for Yoga Samachar, the biannual publication of IYNAUS (Iyengar Yoga National Association of the US).
Students over the years have expressed appreciation for the way that Willamarie structures her asana classes around an anatomical theme paired with an appropriate philosophical theme. Each class focuses on specific actions; the poses are linked together in a methodical progression during which Willamarie asks students to bring their attention to particular areas of the body and to observe with curiosity and equanimity as they strive to stretch both body and mind. Her sequences are designed to be accessible to all — safe for beginners and an invitation for more experienced students to dive ever deeper in their poses.
Willamarie teaches regular classes, occasional special workshops, and private sessions tailored to individual students' needs and goals.
Contact Willamarie directly at (617) 642-9109 or willamarie.moore@gmail.com